BACK to services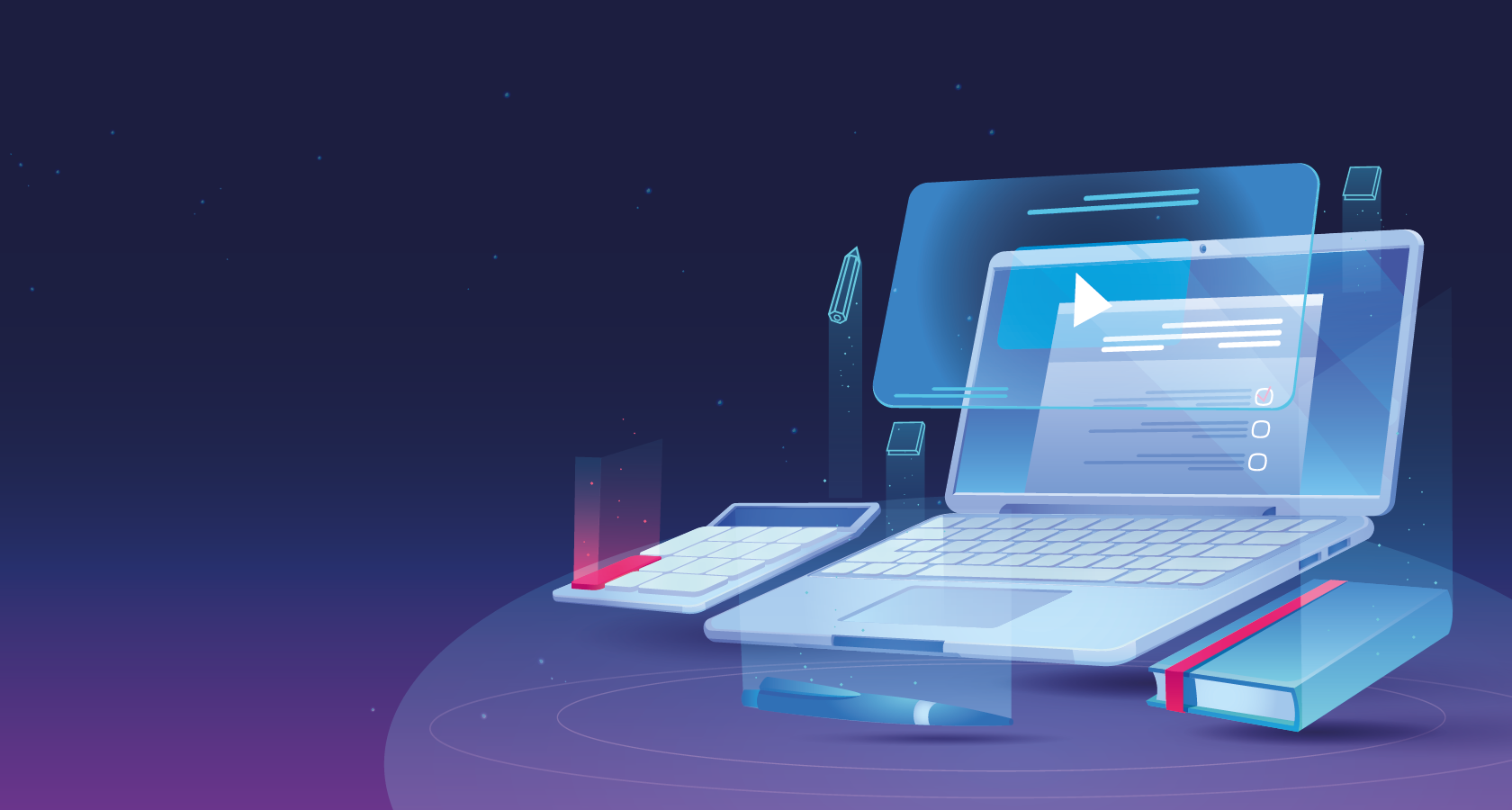 Web3 & DApps Development
Our experienced web3 developers design and build interactive web3 solutions using blockchain, AI, NFTs, IoT, and cryptography technologies. As a web3 development company, we use web3 tools, frameworks, APIs, Oracles, and programming languages, including Rust, Solidity, Truffle, Ganache, Go lang, & EVMour, our professionals cover popular niches like gaming, fintech, banking, real estate, investment, healthcare, education, and entertainment.
Schedule Meeting
Web3 Stack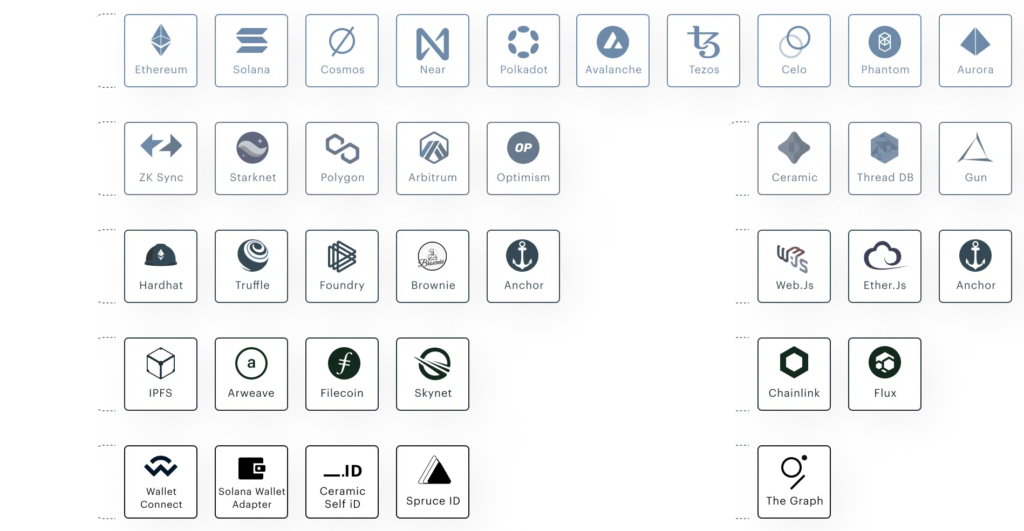 Web3 Development Benefits
Secure User Data
With Web3 and blockchain, the data which used to be stored and shared between corporations for monetization, can now be decentralized dApps and smart contracts.
Secure Transactions
Using Solidity, we can implement Smart contracts to build web3 solutions for the gaming industry, to fintech and let the web users transact more securely than ever before.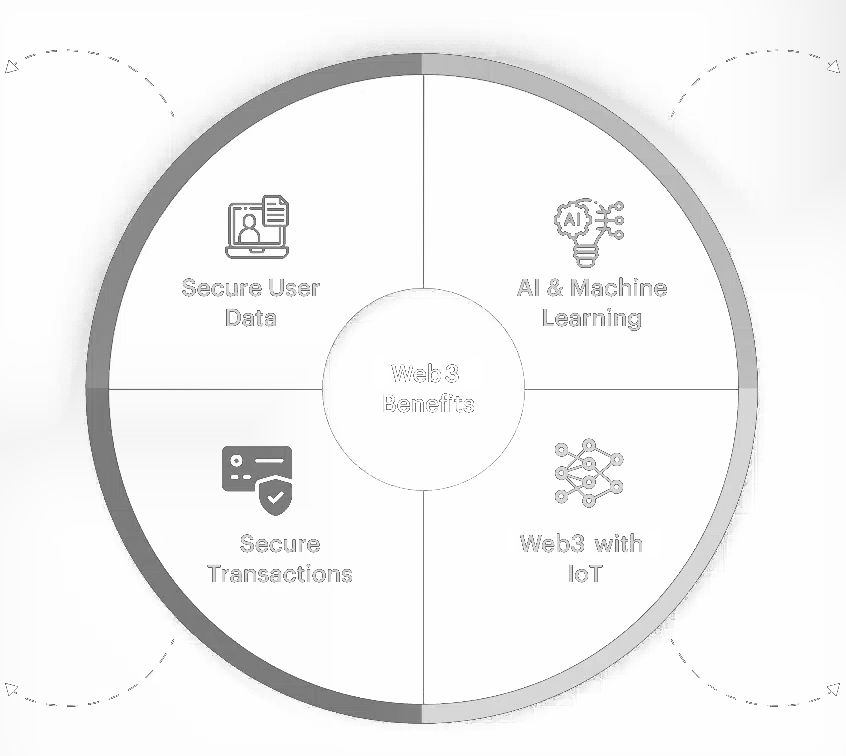 AI & Machine Learning
Using Web3, AI and machine learning we users can find more relevant content and information as per their choices. Thereby, making internet browsing even more simpler and interactive.
Web3 with IoT
With Web3, internet will be accessed by users anywhere and anytime. With IoT, smart devices at their homes or offices will be more interactive and engaging. Users will be able to do much more through these voice-enabled and connected smart devices.
dApp Development

We develop next-gen dApps to support web3 projects using our expertise in Rust, Solidity, Golang, and frameworks like Substrate and Brownie. Our web3 developers remain committed to creating unique web3 dApps emphasizing interoperability, scalability, and security.
I require a similar service, contact me at: